Management Team
Meet Our Leadership Team
As a top performing Northwestern Mutual office, the success of Northwestern Mutual - Chicago can be directly attributed to the high-quality leadership and the strength of our management team. In the Northbrook district office, our goal is to ensure the continued success of our financial advisors, representatives, college interns and staff by providing the proper guidance and support to help them experience personal, professional and financial growth.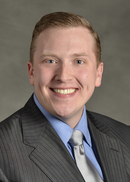 Office 847-291-5014
Jim became Managing Director of the Northbrook District Office in 2017. He joined Northwestern Mutual - Chicago in 2006 and began to pursue leadership opportunities. He has served as a College Unit Director, Field Director and most recently Growth and Development Director in the Rosemont District office.  In these roles, he demonstrated success in leadership and development of the next generation of financial professionals.  At the same time, he has built a successful comprehensive financial planning practice helping clients plan for and achieve financial security.
Stacy M White
Director of Recruitment and Selection
stacy.m.white@nm.com
Office 847-291-5664
Stacy was named the Director of Recruitment & Selection at Northwestern Mutual - Northbrook in August 2017.  As the Director, Recruitment & Selection, she is responsible for being the "Brand Ambassador," responsible for all growth and recruitment efforts of our Northbrook Firm.  Stacy works in a leadership capacity closely with the Managing Director, to build quality relationships both externally, in the community, and internally, among office personnel. Stacy's primary emphasis is to promote the company's career opportunity, partner with strategic alliances & community leaders and develop Centers of Influence. 
Suzana Simic
Director of New Financial Representative Development
suzana.simic@nm.com
Office 847-291-5000